'What are charities for?' was the theme of last Monday's Radio 4 'Analysis' programme. 25 minutes of powerful evidence, including from interviews with us, set out the stall of how state co-option and contracting has sapped the independence of charities and all but extinguished the fire in their belly to fight for social justice. But in the last 5 minutes, the presenter Fran Abrams, rather went off on one, concluding that we were all a bunch of self interested complainers, (and "children of the 60s" in the case of our NCIA spokespeople) motivated by quasi- religious beliefs about virtue.
The only person, apparently, with their sleeves rolled up, ready to help the needy, was one Baroness Stedman- Scott,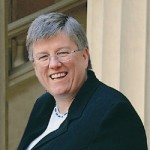 who openly trumpeted that her organisation – Tomorrow's People – functioned exactly like her corporate private sector mates. Indeed, it was she who, in 2011, proposed that the voluntary sector should be renamed the 'not-for-dividend' sector and the biggest charities should be ranked in an investors' league table according to the value they create.
Tomorrow's People, readers will recall, was the charity that served up a number of its trainees for a spot of unpaid work at the Olympics last year, via a security firm partner called Close Protection UK. The hapless trainees were dumped under London Bridge at 3am in the morning and told to sleep rough. Sounds like a good way to toughen them up and get them ready for the University of Life.
You can hear the repeat of the programme this coming Sunday, the 20th – Radio 4 at 9.30pm – or you can listen to the podcast now – http://www.bbc.co.uk/programmes/b03cmnzs . We'd like to hear what you thought of it so we can pass the feedback to Fran.