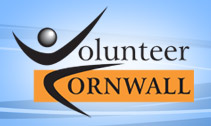 Ian Jones, the Chief Executive of Volunteer Cornwall, has written to the Chair of the Commons Public Accounts Committee complaining that local services are being taken over by large corporations focussing on "profit, not people". The letter advocates that outsourced public services providers should be restricted to small local businesses, charities and social enterprises that can have a focus on the Social Value Act. The letting of contracts to national and multi-national companies crowds out local players, who have the capacity and interest to add social capital to their communities and reinvest surpluses in them.
The letter goes on: "We believe that the solutions to some of the largest and most challenging issues we face begin at local level, but whilst we have these private sector behemoths sucking up funding, local innovation and creativity is being stifled.  We have yet to see any evidence that outsourcing delivery to large private companies leads to better or cheaper public services."
Volunteer Cornwall was one casualty of the move to large contracts in the DWP Work Programme. Previously employing eight people offering back to work support, this funding was lost in the new contract arrangements and the organisation was merely offered sub-contractor status by the new prime contractors – and is now only providing spot purchase support through its general infrastructure having lost its local specialists.
You can pick up the conversation by emailing Ian – ianj@volunteercornwall.org.uk