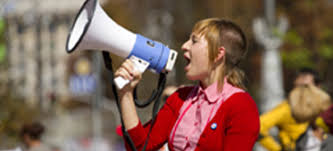 Responding to Mike Aiken's report on campaigning and voluntary services, and with the General Election looming, Gavin Barker explores what we might actually do to counter our "hollowed out democracy hijacked by a corporate elite". Linking the muzzling of dissent to the general weakening of democracy, Gavin argues that the election provides the opportunity to begin to stop the rot by strengthening the mechanisms of immediate accountability.
Firstly, he says, set up your own local website where can be gathered "a clear, comprehensive record of statements and commitments made by all prospective parliamentary candidates in the local constituency where you live." Build this website around a single primary document: a charter or local manifesto that sets out a series of commitments, pledges and questions that all prospective parliamentary candidates are invited to respond to and sign up to. What they are – or are not – prepared to sign up to can then provide ways to hold them to account later on. And the whole initiative could then be expanded to provide a platform for local people and activists to make their own pledges to achieve changes and improvements within their area…….
You can catch Gavin's article here.